Well. I like trying new things, but when it's not out of the line and stuff like that. I assume myself as a classy girl, so can't do anything I find "gross"I like to listen and actually obey. I love to learn all ways to make YOU feel good. You can teach me? Awesome! Stop by, let's discuss if I'm good enough for you. People say I am witty. Are you sure you can handle that? :)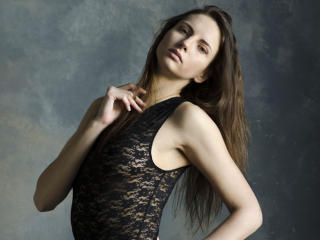 Meet MariaLuv, Européen performer, 22, with verts eyes and noirs hair.
MariaLuv's favorite kind of sex: I love oral sex so much...love to 69 position and when your head located between my legs, and your tongue explorer my holes...
MariaLuv's turn-ons: Love oral sex, love to feel how your tongue slide top and bottom on my neck, how your kisses come down and down to my belly...Circle moves of your tongue on my belly button...and you coming down between my legs..to my wet pussy....