I have the deepest affection for intellectual conversations. The ability to just sit and talk. About love, about life, about sex, about anything, about everything. To sit under the moon with all the time in the world, the full-speed train that is our lives slowing to a crawl. Bound by no obligations, barred by no human limitations. To speak witout regret or fears of consequence. To talk for hours and about what's really important in life.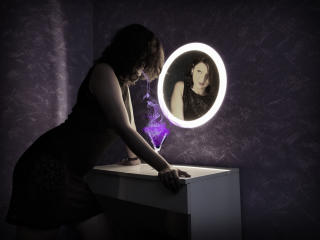 Meet AmethystCharm, Européen performer, 27, with marron eyes and noirs hair.
AmethystCharm's favorite kind of sex: Straight
AmethystCharm's turn-ons: I like it when someone plays with my hair, touch my body softly and kisses me from my neck to my lower back.